The Cork/Mallow racecourse opened in 1924 after Cork Park had closed in 1917 and the management of the former Mallow racecourse decided a merger was in their best interests. The right-handed course of a mile and a half, with a straight 5 furlong sprint course, is located 22 miles north of Cork. Its principal race is the Munster Oaks. In the early 1920s some provincial courses believed they were not getting a good deal from the Irish Turf Club when fixtures were allocated, and that Dublin based courses were being favoured. The manager of Mallow racecourse at this troubled time was Mr F F MacCabe and he saw the attraction of combining with Cork, which had recently closed, promoting the new joint meeting, introducing the Mallow Cup for £500, which was worth more than most big races at that time, and even publishing a potential list of runners days before the actual races. The new course was launched in 1924 and held meetings in July, August and again in October of that first year. Although jointly run, the name Mallow races continued until a final meeting on 5th October 1994, after which the meeting became known as Cork/Mallow. The course has gone from strength to strength as a consequence of this initiative.

Currently hosts 18 meetings annually, the majority of which are at the weekend.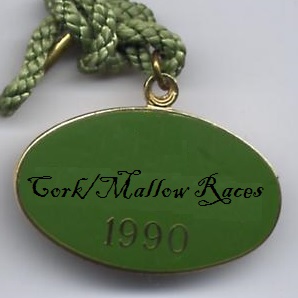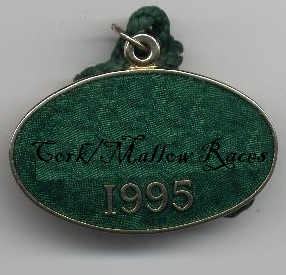 Although racing took place in the vicinity of Cork well before 1869, the first occasion a meeting was staged on Cork Park was on Monday 17th May 1869. The Park extended over 70 acres, bounded by the Monahan and Centre roads, and the inaugural meeting was a festival event with a Ball in the evening. The card opened with the Lee Stakes which was won by Glenavon, owned by Captain Le Mesurier, followed by the Citizen's Handicap Steeplechase which saw Captain Burke's Nabocklish beat Standard Bearer and Esca. The highlight of the meeting was the Cork Grand Steeplechase which resulted in a fierce battle before The Kitten claimed it for owner Mr J D Whyte. Meetings continued for the next twenty years during a period of stability, although there was little expansion, but at the turn of the century five days racing a year was offered and prize money increased. This in turn increased the crowd size, but the management tried to be too ambitious too soon and further increased the number of race days to seven. In the end this backfired, and attendances began to decline leading to financial pressure. The final meeting took place on Monday 9th April 1917.