The inaugural running of the Irish 2000 Guineas was held on Wednesday 25th May 1921 over 1 mile of The Curragh. A pot of 2000 Guineas was available, 100 guineas to the second and 50 guineas to the third. The winner was owned by Mr Charles Mackean, trained by Shem C Jeffrey and ridden by Thomas Burns. The winner won by 2 lengths, with 1/2 length between second and third.
IRISH 2000 GUINEAS 1921
SOLDENNIS (Chestnut colt by Tredennis out of Soligena) SR 1860
The winning owner won £1850, (The equivalent of £86,100 in 2018 based on Bank of England inflation calculator).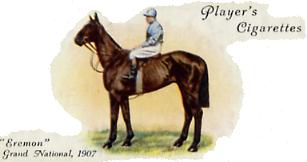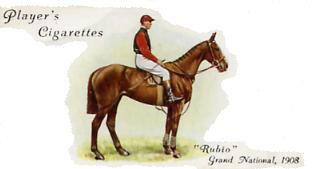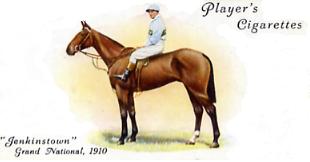 Pos.
Horse
Weight
Jockey
Owner
Trainer
1
SOLDENNIS
9.7
Thomas Burns
Charles Mackean
Shem C Jeffrey
2
FAIRY CHIEF
8.11
H Beasley
Mr J T Rogers
J T Rogers
3
KIRCUBBIN
8.9
Michael Breary
Major Dixon
Philip Behan
4
DOUBLE TIP
9.3
Joe Canty
Mr H S Gray
Philip Behan
5
BROXA
9.0
A Balding
Major Holiday
Lines
6
BALLYHERON
9.0
Morny Wing
Colonel Chateris
Joseph Hunter
7
WESTVIEW
8.11
Clyde Aylin
Mrs S V Heney
Shem C Jeffrey
8
PERHAPS NOT
8.9
H Jameson
Mr H S Gray
Philip Behan
9
KNIGHT OF CLONMEL
8.9
M Ward
Mr Joseph Wilkinson
Philip Behan
10
RARE SPORT
8.6
Joe Hart
Mr Owen Toole
Binnie
Betting

RACE REPORT

The favourite,Broxa, was receiving 7lbs from the well fancied Soldennis. In the race Westview set the early pace, but approaching the final 2 furlongs the favourite made his move, althouugh his effort was short lived. Approacing the distance Fairy Chief was being pursued by Soldennis who took up the running readily to win by an easy 2 lengths, with half a length separating Fairy Chief and Kircubbin.

7/4 fav
Broxa
4/1
Soldennis
4/1
Kircubbin
6/1
Fairy Chief
8/1
Westview
100/8
Ballyheron
50/1
Double Tip
50/1
Knight of Clonmel
50/1
Rare Sport
50/1
Perhaps Not
Over round 115%
ISBN 978-0-9957632-0-3

652 pages

774 former courses

ISBN 978-0-9957632-1-0

352 pages

400 former courses

ISBN 978-0-9957632-2-7

180 pages

140 former courses

ISBN 978-0-9957632-3-4

264 pages

235 former courses

Copies of the above books are only available by emailing johnwslusar@gmail.com stating your requirements, method of payment (cheque payable to W.Slusar) or Bank transfer, and the address where the book(s) should be sent.

ORDER FORM
Download an order form
Quantity
Cost
Volume 1 North of Hatfield £19.99 + £4 postage
Volume 2 South of Hatfield £14.99 + £3 postage
Volume 3 Wales & Scotland £9.99 + £3 postage
Volume 4 Ireland £9.99 + £3 postage
Volumes 1 - 4 £54.96 + £5 postage
Postage & Packaging
Total
Email order form to johnwslusar@gmail.com